Hello everyone, Alan here for another concept post here at AJH HJA. This one is short and sweet because it's the same but recoloured, it's one of my first concepts that I sent over to the Stopgap Concept site if you have a concept that needs to be reviewed go over to site, find the E-mail and sent in your concept over to them and support the site.
Now with that out of the way on to the 3rd jersey concept.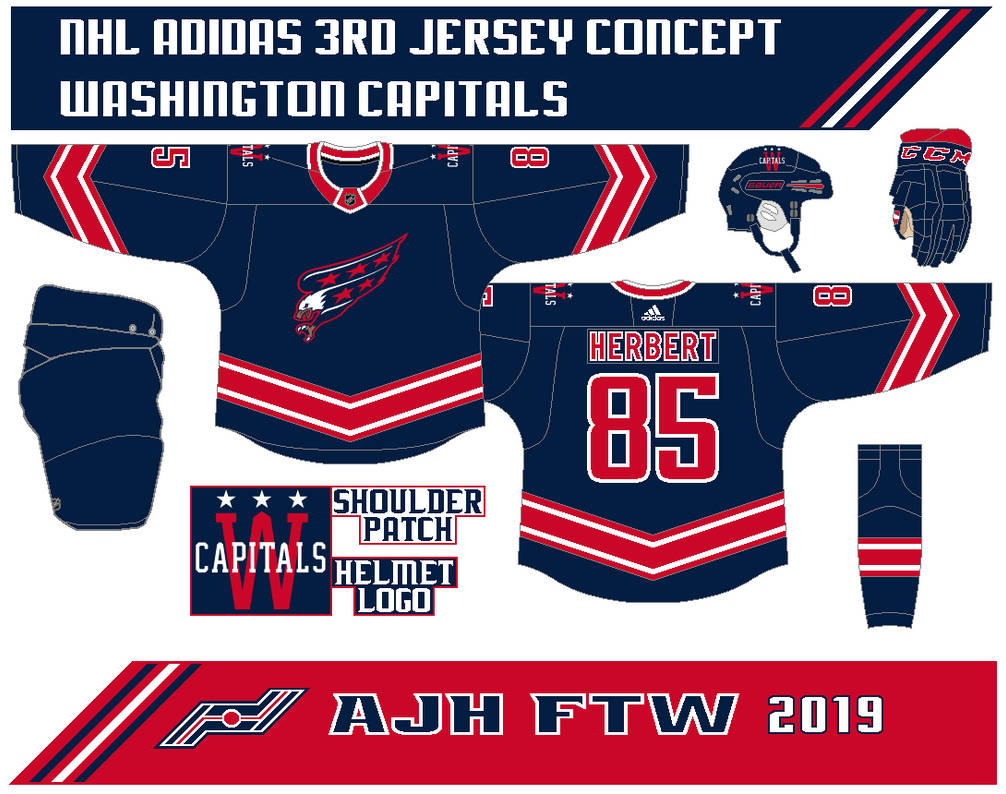 Pretty much the same as the Caps dark jersey from my Caps set but the red and blue are switched.
Stopgap Concept Feedback
Well, that's the concept, time for some rants.
2020 NHL Winter Classic
Well, it official The Dallas Stars opponent for the 2020 Winter Classic at the Cotton Bowl is the Nashville Predators. The question now is what they will wear at the event? I believe in my mind for Dallas, the Stars
first black jersey
, or the
star shape jersey
they wore it while winning the 1999 Stanley Cup title. As for Nashville, I'm thinking their
first white jersey
or something based on the city old minor league days.
Lakers on the move
Going down to Ontario Jr.C level news that I pretty much the only one that cares about, there are talks that the
Wallaceburg Lakers
could be relocated to Tilbury Ontario. For Wallaceburg, it's a heartbreaker, for Tilbury it's for the first time since 1994 where the team had to bail out due to a hazing scandal resulting in hundreds of criminal charges being laid. I'm hoping for a name that works for Tilbury something that doesn't stick with the past but gives the town the fill with pride and could rival with the Wheatly Sharks.
So my rant is done, hope for some more posts soon if I get the chance to do them until then, later.